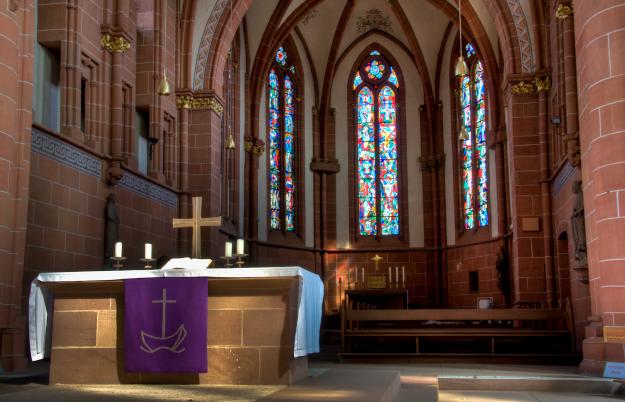 Interior view of the Cathedral in Wetzlar (de).
The cathedral was built of several centuries and has several predecessors, the earliest built probably around the year 900. Work on the cathedral started in the year 1230 and continued with interruptions for plagues, wars and a financial crisis until around 1500.
The cathedral looks like someone tried to incorporate every architectural style that was en vogue during all construction stages. Each side shows a totally different image, from unadorned and frugal to ornate and ostentatious.
Posted in churches, castles and other buildings, Germany No Comments »