Orpierre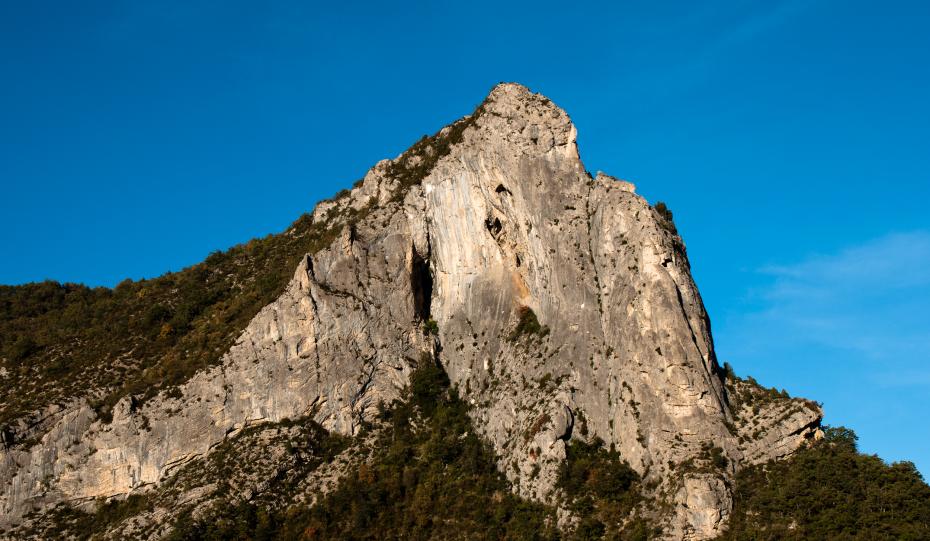 The hamlet of Orpierre has seen its days as a climbing mecca come and gone. While still featuring a wide range of climbs in all difficulties as well as several easy and mid-level multi-pitch-routes there are few extremely hard routes and stars of the climbing scene will hardly pay Orpierre a visit.
Whoever turns of the A51 between Aix-en-Provence and Gap will find the sleeping village with the basic set of facilities. One camping ground and a couple of gite, one super market, one bistro and one climbing-store.
The pictured peak towers above Orpierre, catching the afternoon-sun.
Tags: Orpierre
Add a Comment Trackback