(Click on title for a larver version.)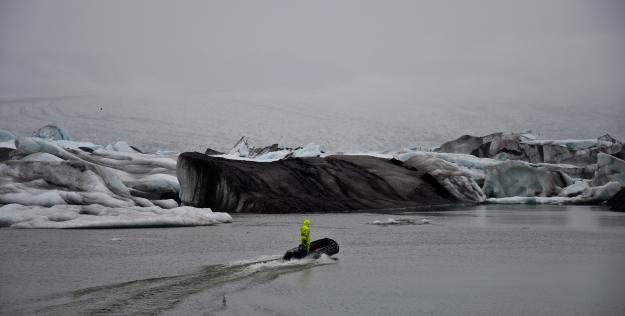 Small icebergs have broken of the glacier tongue Breiðamerkurjökull, extending from the south end of Vatnajökull. Slowly melting the ice floats in Jökulsárlón towards the sea.
Tourists can enjoy a boat ride across the lagoon in old amphibious vehicles. To move icebergs out of the way a dinghy accompanies the tourists, pushing clear a waterway.
Tags: Glacier, Ice, Iceberg, Iceland, Jökulsárlón
Posted in ice, Iceland, image, water