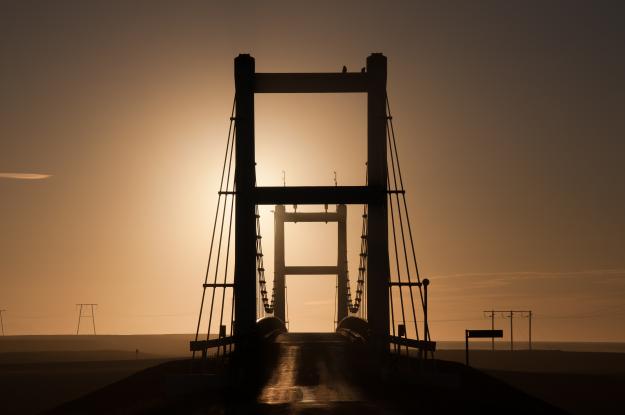 This bridge leads over the outlet of Jökulsárlón. Here one of the largest glaciers, Vatnajökull extends a glacier tongue called Breiðamerkurjökull. Gradually ice is breaking off and floats towards the sea.
The bridge is part of the ring road which leads around Iceland. Bridges usually are "einbreid bru", meaning only one lane for both directions.
We had to rise early to catch the sunrise awakening the glacier and the lake. At noon the place is crowded with tourists, and even at five in the morning we were not alone. Some tourists had slept beside the lake in their van and where doing yoga exercises – not exactly an icelandish tradition, but with the magical atmosphere it didn't appear to be out of place.
Tags: backlight, Bridge, Iceland, Jökulsárlón, sunrise
Posted in Iceland, image No Comments »